About the Learning Journey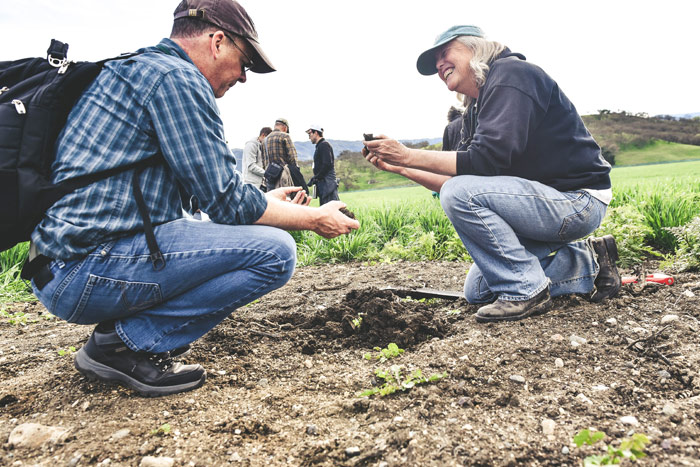 The Learning Journey is a land-based immersive gathering that illustrates the power of regenerative agriculture to grow a more resilient food system.
Through expert-led demonstrations, group discussions, case studies and delicious meals, the Learning Journey is designed to provide an open sharing and dissemination of a systems approach to the principles of regenerative farming and ranching in practice at Paicines Ranch.
It is what we have learned from these agricultural practices that have informed the way we think about philanthropy and investing, and is at the core of the #NoRegrets Initiative (NRI) Regenerative Asset Management strategy. This relationship-centered approach to land and asset management deploys human, ecological and financial capital toward soil health and its effect on climate change. The NRI team will delineate this approach through practical examples and case studies while guiding and facilitating us through the interactive agenda of the Learning Journey.
Participants will be joined by a diverse group of impact investors, philanthropists, and agriculture and food systems thought leaders as you explore a variety of topics related to regenerative agriculture such as: diversified cropland integrating livestock in an annual system; holistically managed rangeland using grazing to increase diversity and ecosystem health; and a polyculture perennial-based vineyard designed to be managed by grazing livestock, and all within walking distance of our educational center. You will have the opportunity to participate in discussions with farmers and ranchers, as well as hands-on activities using monitoring tools for relevant indicators of ecosystem health and to learn how it directly informs our management. We will then take what we have learned on the land and incorporate it into discussions and case studies on how we deploy financial resources, and to whom.
Please note: The Learning Journey is geared towards people who have and/or manage financial resources, and want to learn how to integrate regenerative agriculture and its principles into their decision-making framework.
#NoRegrets Initiative
This program is part of the #NoRegrets Initiative Regenerative Asset Management strategy to inspire faster movement and a sense of urgency given our changing climate, declining resources, and increasing population. With so many crises that are affected by land management, we are compelled to move quickly to take advantage of the growing movement around regenerative agriculture, soil health, and community. At the Learning Journey, we share our day-to-day challenge on how to best leverage various types of capital to that end and in support of the passionate and committed innovators working on the ground.
Learn More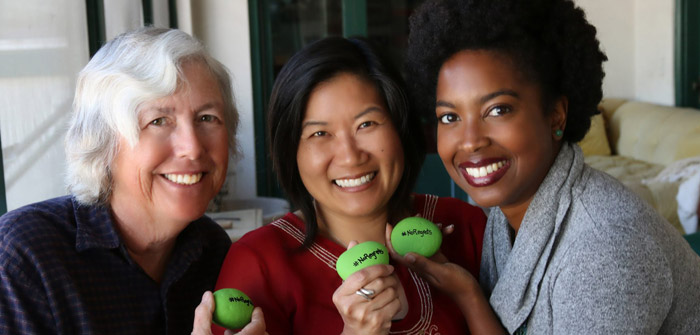 Paicines Ranch
Paicines Ranch is a 7,600-acre ranch located two hours south of San Francisco in San Benito County, California. Using regenerative agricultural practices and Holistic Management, the ranch team manages this diverse landscape in partnership with nature and livestock to build healthy soil, increase biodiversity, and create abundance. Paicines Ranch produces grass-fed-and-finished lamb, and hosts a variety of events, including educational workshops, retreats, weddings and corporate events.
Learn More