A team of supportive and experienced strategic thinkers with land, agricultural and asset management expertise is an essential part of the convening:
---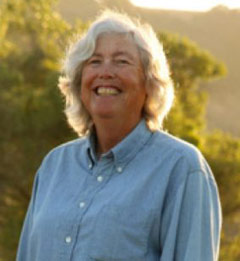 Sallie Calhoun
Sallie Calhoun owns and manages the Paicines Ranch, a 7600-acre ranch in central California. She is also an impact investor, activist, and philanthropic funder in regenerative agriculture. Her work focuses on improving the health of agricultural soils and sequestering carbon in soil to mitigate climate change, while creating healthier people and planet. She is the founder of the No Regrets Initiative, which seeks to use a wide variety of forms of capital – human, natural, investment, and philanthropic to affect change in the agricultural system. Prior to becoming a rancher and farmer, Sallie spent almost 25 years as an engineer, COO, and high-tech entrepreneur.
Sallie was born in Knoxville, TN and received a BSEE degree from Rice University. She worked in engineering and engineering management prior to joining her husband in founding Globetrotter Software, Inc. where she served as COO/CFO. They purchased the ranch after selling the company in 2001. Since then Sallie has had many adventures in ranching, grass fed beef, meat packing, holistic management, organic farming and much more. She is the managing member of Cienega Capital, an impact investing firm, and the president of the Globetrotter Foundation, a family foundation. She has served on a variety of for-profit and non-profit boards, including Holistic Management International, Sierra Cascade Nursery, Agrarian Trust, and Estancia Beef. She loves to play tennis, hike, and travel.
---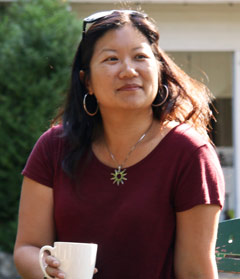 Esther Park
Esther Park is the CEO of Cienega Capital, the investment company of the #NoRegrets Initiative that utilizes an integrated capital approach to systemic change in the areas of soil health, regenerative agriculture, and local food systems. Prior to joining Cienega Capital, Esther founded Commons Stock, an impact-focused due diligence consulting firm. Clients included high net worth individuals, foundations, and investment advisors. She has over 12 years of experience in mission-based financial services ranging from microfinance to risk capital investments. Esther also serves as a Board member at New Resource Bank, Nutiva, and City Fresh Foods, as well as an Advisor to Kitchen Table Advisors.
Esther has also served as the Vice President for Strategy and Business Development at RSF Social Finance, and oversaw all lending activity from 2007-2011, which resulted in a tripling of the loan portfolio, and the development of a mezzanine debt fund. Prior to joining RSF, Esther was a senior consultant for ShoreBank Advisory Services, where she provided strategic and capital planning advice for Community Development Financial Institutions (CDFIs), particularly small business and affordable-housing loan funds. She also trained lenders internationally in small business lending practices, and underwrote Program Related Investments (PRIs) for private foundation clients. And in a previous life, Esther lived in Nukus, Uzbekistan, teaching English and conducting program evaluation work for the United Nations. Esther received her MPP from University of Chicago and BA in Social Welfare from the University of California Berkeley. She lives in Berkeley, California with her husband, Greg, and their two children, Evangeline and Bryce.
---
Kelly Mulville
In addition to farming and working with livestock for most of his life, Kelly has consulted with grape growers, farmers and ranchers throughout the western USA, Spain, New Zealand, Australia and China. His work focuses on combining the principles of holistic management with experience in viticulture, orchards and crop farming to design and create farming practices that are resilient, productive and profitable - in order that they may contribute to the restoration of health, beauty and balance to the ecosystem. His education includes ecological horticulture at UC Santa Cruz, viticulture studies at UC Davis, and a degree in Holistic Management from The Center for Holistic Management. Kelly directs farming and ranching operations at Paicines Ranch and runs an agricultural design service.
---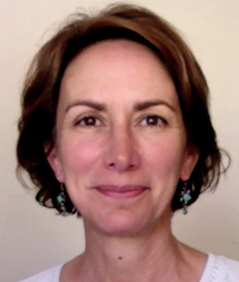 Elaine Patarini
Elaine is the Director of Education and Innovation Sharing at Paicines Ranch, working to inspire and empower individuals in ways that move us toward a more regenerative agriculture. Along with her husband Kelly, she has been involved with sustainably managed vineyards, sheep and cattle ranches, and an organic vegetable farm, and has worked to translate the interconnectedness of soil health and human health to others in the community. A graduate of the University of Maryland, Elaine continued her education with a master's degree in Health and Nutrition Education from Hawthorn University. She worked with the San Luis Valley Local Foods Coalition, a non-profit in Alamosa, Colorado to grow their community nutrition education programs while developing new avenues to support a local foods economy. In partnership with the Rocky Mountain Prevention Research Center, Elaine was a co-investigator on a research team to develop measurement tools for a first-of-its-kind community based collaborative project aimed at assessing the affordability, accessibility and availability of healthy food options. Elaine also created and co-instructed a university course called Empowering People Through Food, which had students explore a holistic approach to proactive well-being in a rural agricultural community. More recently, through the Globetrotter Foundation she created a "Women in Ranching" program to provide connection and leadership among a growing resource of female land managers. On occasion she will share her stories from the 'Hollywood Years' working as a photographer and location manager on movie sets in Los Angeles.
---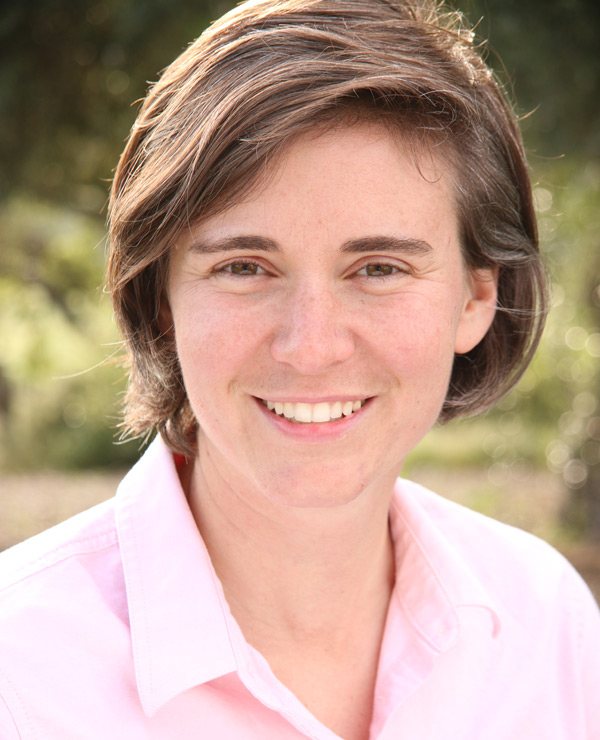 Avery C. Anderson Sponholtz
Avery C. Anderson Sponholtz is responsible for directing philanthropy for the Globetrotter Foundation and the larger #NoRegrets Initiative (NRI). She has a BA from Hamilton College (2003) and a Master's degree from the Yale University School of Forestry and Environmental Studies (2008). Prior to joining the NRI team, Avery was the president of Impairative LLC, a consulting company dedicated to activating authentic relationships between the people, land and animals in our emergent food system by strategically pairing philanthropy with regenerative opportunities.
Avery worked for the Quivira Coalition, a non-profit dedicated to building resilience on Western working landscapes, first as a program director from 2008 to 2012, and then as the executive director from 2012 to 2015. She was a Wyss Conservation Scholar and an Audubon TogetherGreen Fellow. Avery was a founding board member of the National Young Farmers' Coalition, and currently serves on the boards of the New Mexico Farmers' Marketing Association and Holistic Management International.
---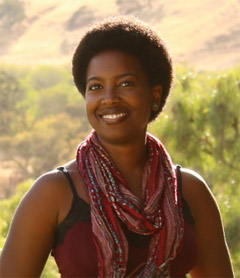 Nikki Silvestri
Through her project management firm Soil and Shadow, Nikki Silvestri is the campaign manager for the #NoRegrets Initiative. As the Co-Founder of Live Real and former Executive Director of People's Grocery and Green for All, Nikki has built and strengthened social equity for underrepresented populations in food systems, social services, public health, climate solutions, and economic development. A nationally recognized thought leader, her many honors include being named one of The Root's 100 Most Influential African Americans.
Nikki is a Faculty Member at the Food Business School (she co-designed and taught one of their inaugural courses, "Ethical Leadership in Food Business"). She sits on the Board of Directors of the Business Alliance of Local Living Economies (BALLE), and is an advisory board member of MeWe, the next-gen social network. Nikki began her work in social change through the foster care system in Southern California, where she directed Foster Youth Empowerment Workshops. She has a master's degree in African American Studies from UCLA, and is originally from Los Angeles. She currently lives in Oakland, with her husband.
---
Past guest speakers have included...
Karen Karp | Karen Karp & Partners
Karen Karp is an enlightened entrepreneur and respected consultant with over 25 years of experience. Since founding Karen Karp & Partners in 1990, she has led the organization to become the nation's leading problem-solver for food-related enterprises, programs and policies. In 2001, Karen obtained a master's degree from the University of Bath School of Management, earning honors for her thesis, "How Does Food Sustain Us?" which explored how leaders convey and impart their personal food values within their organizations, and how these communities are then transformed through food. KK&P has grown to become a nationally respected boutique consultancy with a uniquely skilled staff and a diverse roster of clients. Karen and her team are equally adept in the boardroom, in the kitchen, or on the land – their systems-based approach is always both conceptually rigorous and grounded in practical understanding. Karen's real success is measured by her ability to change the way a wide range of people – corporate executives, school officials, distributors, educators, and farmers – think about how food can be produced, processed and distributed, and how she encourages them to overcome challenges and pursue innovation.
Joe Morris | Morris Grassfed, T.O. Cattle Co.
Born in 1962 and raised in the city of San Francisco, Joe is the fifth generation of his family to steward land and cattle in California. Joe has worked on buckaroo crews in Nevada and California, as a lay missioner and community organizer with the Catholic Church in Latin America, and has taught high school in Washington, D.C. In 1991, he and his wife, Julie, founded T.O. Cattle Company and have used the principles of Holistic Management® to enhance the health of their community and land and to produce a living from their work. They have two children, Sarah and Jack. T.O. Cattle Company leases ranches and markets Morris Grassfed BeefTM to eight hundred families throughout California. Joe has guided over a thousand people across his ranches in the past twenty-five years, has spoken numerous times on the topics of Holistic Management®, stockmanship and ranching and is a founding member of Rancher to Rancher. He was awarded the Clarence Burch award for his leadership and stewardship by the Quivira Coalition in 2012.
Mel Preston | Point Blue Conservation Science
Mel is part of Point Blue's on-site science partnership with TomKat Ranch, located in San Mateo county. As a Rangeland Field Ecologist, she collects data and manages the Central Coast portion of Point Blue's Rangeland Monitoring Network. Mel spends much of her time in the field sampling soils, plants, and birds on the breathtaking rangelands of the Central Coast. She loves natural history and learning the habits of the birds, plants, bees, and even the soil microbes that are all around us. By spending time on the land with the people stewarding it, she hopes to foster both resilient ecosystems and resilient relationships between scientists, practitioners, and communities. Mel grew up playing outside, riding horses, watching birds, and being a book nerd in a rural town in San Diego county, California. She graduated with a degree in Integrative Biology from University of California Berkeley in 2007 and began her first "bird" job with Point Blue in 2009 as a seasonal field biologist in the Northern Sierras.