A team of supportive and experienced strategic thinkers with land and agricultural expertise is an essential part of the convening. The team may include:
---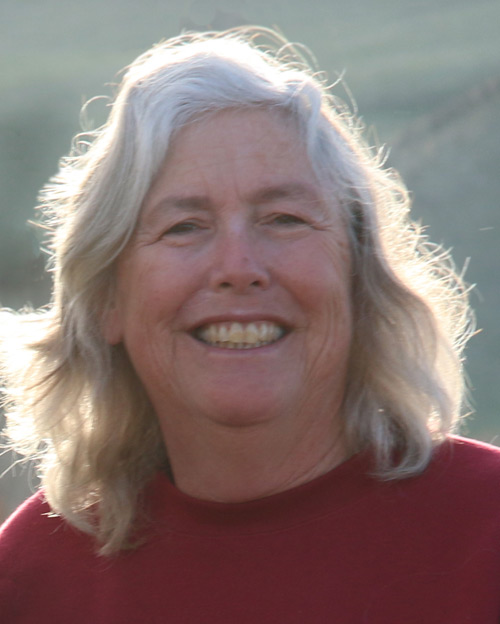 Sallie Calhoun
Sallie Calhoun is a software and ranchland pioneer. An engineer by training, she spent twenty-five years growing a software company with her husband, which they sold in 2000. Then they did the craziest thing they'd ever done: they purchased a 7600 acre ranch south of San Jose, Ca – the Paicines Ranch. Sallie will share her story-in-progress including how she is activating her portfolio in service of her passion for grasslands and soil. So far that has included raising grass-fed beef, running a packing plant, and making loans to support sustainable agriculture. They have a vision of what they want the land to look like and they use cattle as a tool to realize that vision. Sallie was also a long-time Chair of the Board of Directors of Holistic Management International, an organization dedicated to helping farmers; ranchers and land managers use and conserve their land effectively. In addition to their philanthropic plans to give all of their money away during their lifetime, Sallie and her husband are in active inquiry about what it means to shift their investment portfolio to align with their mission. We welcome this savvy and successful engineer's perspective on how she's Leading with Land and seeking leverage to help create the new economy.
---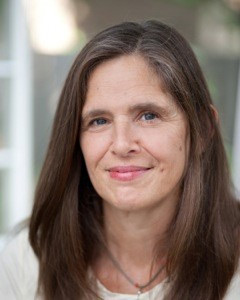 Marian Moore
Marian Moore is a facilitator, producer, leadership coach, organizer and a Sr. Advisor to RSF Social Finance. For over ten years she has convened a perspective-shifting gathering, Play BIG, for "ultra high net worth" individuals in support of creative, mission-directed movement of their financial wealth. Her complementary work as a leadership coach and consultant to philanthropic investors is informing the collaborative development of a holistic financial activation framework with other members of the RSF field-building team.
Her early career was as a television and music producer, notably as a founding board member of Concerts for the Environment, which produced stadium-sized Earth Day concerts from 1990-1995. It was her own experience as an inheritor and a fortuitous introduction to the Threshold Foundation, of which she has been a member for 25 years that led Marian on this decades-long inquiry about money and social change.
In 2011, she worked with Julie Ristau and On the Commons to convene a Farmland Commons gathering that drew together investors, landowners, conservation practitioners, land access activists and others in common inquiry about how to shift the current paradigm of human-land relationship. She co-owns and is trustee for a large nature preserve in the Adirondacks with her extended family. She also sings, writes, paints, has three great kids and lives in Minneapolis.
---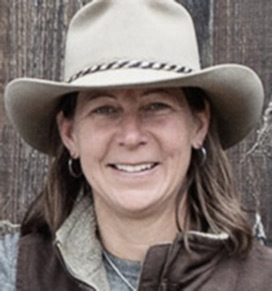 Wendy Millet
Wendy Millet is director of TomKat Ranch Educational Foundation, a cattle ranch in Pescadero, CA. The ranch's mission is to raise healthy food on working lands in a way that sustains the planet and inspires others to action. Before joining the ranch, she spent 12 years at The Nature Conservancy working with farmers, ranchers, and timberland owners to protect and restore ranches, rivers and forests and bridge conservation and working landscapes with practical economic solutions and effective partnerships. She has worked at Stanford's Woods Institute for the Environment, edited two books on land conservation: Land Use in America and Preserving California's Natural Heritage: A Bioregional Guide to Land and Water Conservation, and worked on ranches in Wyoming and Montana. She currently serves on the board of the Western Landowners Alliance, the California Council of Land Trusts, the Board of Councilors of Save the Redwoods League, and the Farmland Advisory Committee at Peninsula Open Space Trust. She holds a B.A. in Literature from Harvard and studied Environmental Economics at the University of Washington and Environmental Planning at University of Virginia. She is also co-founder of Gallop Ventures LLC offering equine-guided teamwork and leadership programs to corporations, individuals and organizations.
---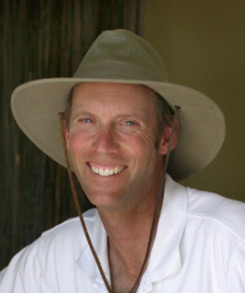 Kelly Mulville
In addition to farming and working with livestock for most of his life, Kelly has consulted with grape growers, farmers and ranchers throughout the western USA, Spain, New Zealand, Australia and China. His work focuses on combining the principles of holistic management with experience in viticulture, orchards and crop farming to design and create farming practices that are resilient, productive and profitable - in order that they may contribute to the restoration of health, beauty and balance to the ecosystem. His education includes ecological horticulture at UC Santa Cruz, viticulture studies at UC Davis, and a degree in Holistic Management from The Center for Holistic Management. Kelly directs farming and ranching operations at Paicines Ranch and runs an agricultural design service.
---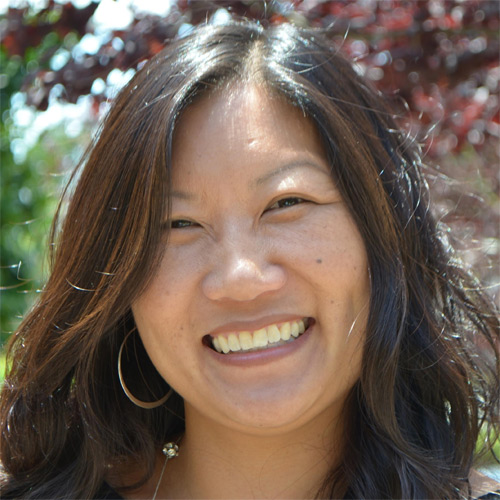 Esther Park
Esther Park is the CEO of Cienega Capital, an investment company utilizing an integrated capital approach to systemic change in the areas of soil health, regenerative agriculture, and local food systems. Prior to joining Cienega Capital, Esther founded Commons Stock, an impact-focused due diligence consulting firm. Clients included high net worth individuals, foundations, and investment advisors. She has over 12 years of experience in mission-based financial services ranging from microfinance to risk capital investments. Esther also serves as a Board member at New Resource Bank, Nutiva, and City Fresh Foods, as well as an Advisor to Kitchen Table Advisors.
Esther has also served as the Vice President for Strategy and Business Development at RSF Social Finance, and oversaw all lending activity from 2007-2011, which resulted in a tripling of the loan portfolio, and the development of a mezzanine debt fund. Prior to joining RSF, Esther was a senior consultant for ShoreBank Advisory Services, where she provided strategic and capital planning advice for Community Development Financial Institutions (CDFIs), particularly small business and affordable-housing loan funds. She also trained lenders internationally in small business lending practices, and underwrote Program Related Investments (PRIs) for private foundation clients. And in a previous life, Esther lived in Nukus, Uzbekistan, teaching English and conducting program evaluation work for the United Nations. Esther received her MPP from University of Chicago and BA in Social Welfare from the University of California Berkeley. She lives in Berkeley, California with her husband, Greg, and their two children, Evangeline and Bryce.
---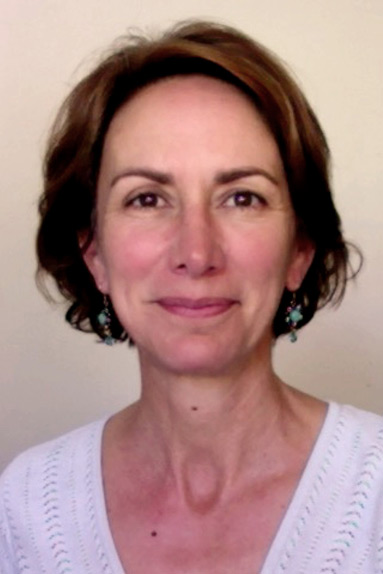 Elaine Patarini
Elaine is the Director of Education and Innovation Sharing at Paicines Ranch, working to inspire and empower individuals in ways that move us toward a more regenerative agriculture. Along with her husband Kelly, she has been involved with sustainably managed vineyards, sheep and cattle ranches, and an organic vegetable farm, and has worked to translate the interconnectedness of soil health and human health to others in the community. A graduate of the University of Maryland, Elaine continued her education with a master's degree in Health and Nutrition Education from Hawthorn University. She worked with the San Luis Valley Local Foods Coalition, a non-profit in Alamosa, Colorado to grow their community nutrition education programs while developing new avenues to support a local foods economy. In partnership with the Rocky Mountain Prevention Research Center, Elaine was a co-investigator on a research team to develop measurement tools for a first-of-its-kind community based collaborative project aimed at assessing the affordability, accessibility and availability of healthy food options. Elaine also created and co-instructed a university course called Empowering People Through Food, which had students explore a holistic approach to proactive well-being in a rural agricultural community. More recently, through the Globetrotter Foundation she created a "Women in Ranching" program to provide connection and leadership among a growing resource of female land managers. On occasion she will share her stories from the 'Hollywood Years' working as a photographer and location manager on movie sets in Los Angeles.
---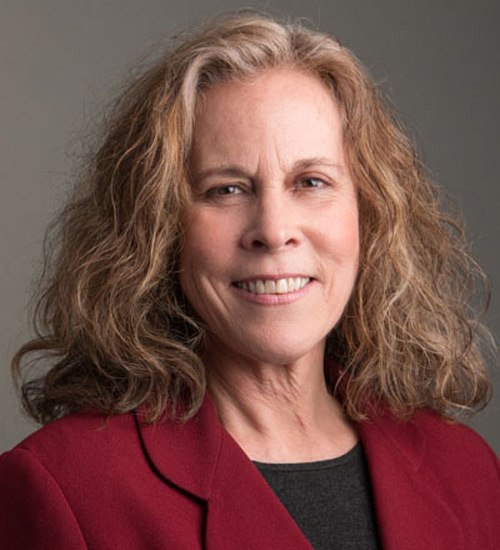 Julie Ristau
Julie Ristau is the founder of Regeneration Partnership, a consulting firm that provides organizations, communities and agricultural enterprises with expertise in strategic planning, food system development, sequential land restoration planning, operations management and enterprise development. She also serves as Chief Operating Officer of Main Street Project, an organization working to catalyze a regional food system in Southern Minnesota based around its proven triple-bottom-line model of regenerative agriculture.
Julie's expertise crosses many fields. She was a founder and publisher of the Utne Reader magazine; held an endowed chair in Agricultural Systems at the University of Minnesota; served as Co-Director of On the Commons; and served as Executive Director of the national League of Rural Voters. Earlier in her career, she started a breeding stock farm in southern Minnesota.
As an active community leader, Julie co-founded, designed and led Homegrown Minneapolis, the city's local food initiative. She also works with several restorative demonstration farms in the Upper Midwest including Lily Spring Farm (Osceola, WI) and Wellsprings Farm (Annandale, MN). She co-chairs the Permaculture Research Institute Cold Climate board, is a board member of University of Minnesota's Institute for Sustainable Agriculture.
---
Don Shaffer
Don is a co-founder of a new social venture called Jubilee, based in Oakland, CA. He served most recently as President & CEO of RSF Social Finance for ten years. Previously, Don was a social entrepreneur, co-founding and/or serving in leadership roles with a for-profit education business, a software company, and a sporting goods manufacturer, in addition to a non-profit, the Business Alliance for Local Living Economies. He grew up in central New Jersey and comes from a long ancestry of Quaker farmers and small business people in and around Philadelphia. Don graduated from Cornell University with a BA in American History. He is passionate about all issues related to land stewardship, soil health, and regenerative agriculture; and works tirelessly with many others to reimagine capitalism for the 21st century. Don favors potency over scale, believing that transformation of our financial system will happen one relationship, one transaction at a time.
---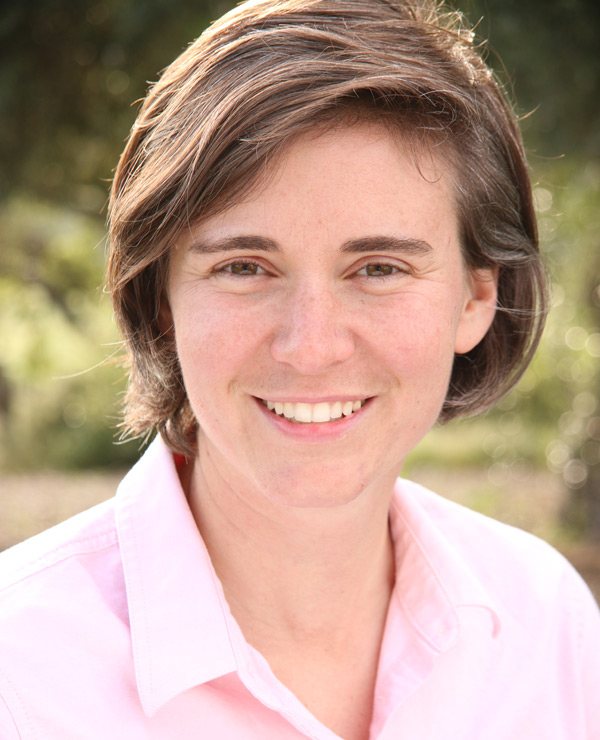 Avery C. Anderson Sponholtz
Avery C. Anderson Sponholtz is president of Impairative LLC, a consulting company dedicated to strategically pairing philanthropy with regenerative opportunities. She has successful history of building partnerships between diverse constituencies comprised of other non-profit leaders, businesses, philanthropists, ranchers/farmers, scientists, federal and state land management agencies, youth, and tribes. In addition, Avery has experience in fundraising, human resource management, financial planning, risk management, strategic decision-making, and facilitation.
Avery has a BA from Hamilton College (2003) and a Master's degree from the Yale University School of Forestry and Environmental Studies (2008).
Avery worked for the Quivira Coalition, a non-profit in New Mexico dedicated to building resilience on Western working landscapes, as a program director from 2008 to 2012, and then as the executive director from 2012 to 2015.
Avery is a Wyss Conservation Scholar, an Audubon TogetherGreen Fellow and a recipient of the 2011 New Mexico Business Weekly's "40 Under 40" Award. She was a founding board member of the National Young Farmers' Coalition, and currently serves on the Advisory Councils for Holistic Management International and the Western Landowners Alliance.