Sallie's Story and Commitment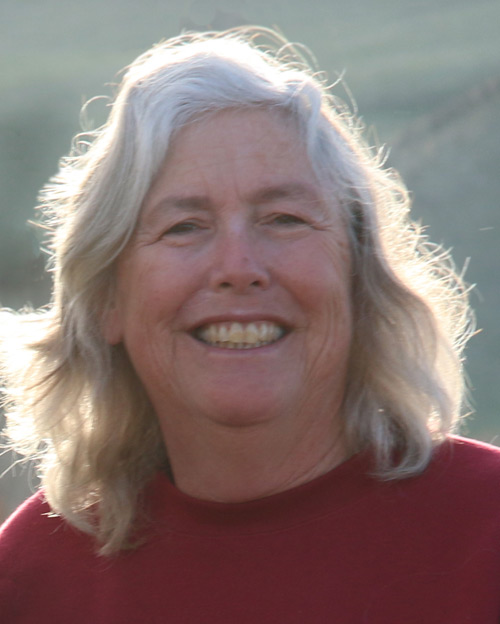 "I believe that the road to addressing the most pressing issues that we face, from climate change to eroding topsoil and declining human health, starts with changing our relationship to land, especially agricultural land. It is possible to grow fuel, food, and fiber in a way that regenerates ecosystems while restoring human communities. Those of us who steward land have a unique opportunity and responsibility to model, inspire, and support change through that land and our local communities. Attending Lead with Land is a way to join with other landowners learning to step into and take advantage of that opportunity."
Letter from Sallie Calhoun, host of Lead with Land and co-owner of Paicines Ranch
In the late 90's my husband, Matt, and I were running our software company and raising two children. We wanted to build a house out in the country and bought a 400-acre ranch in San Benito County when a very strange thing happened. To get to our "starter" ranch, we drove down the side of a much larger ranch, which was owned by developers who were planning to build 4500 houses. At first sight, Matt became obsessed with the property and announced his intention to buy that ranch. My response was, "I don't know what you're smoking, but that seems pretty impossible."
In early 2000 we received an unsolicited offer for our software company, which we took, with the deal closing at the end of August. On August 1, 2000 the San Benito county government killed the development project at the Paicines Ranch and by February 2001, we owned a 7600-acre ranch. We had no plan, no knowledge, and really no expectations. It is the largest single investment we have ever made, and certainly the craziest thing we have ever done.
When we bought the ranch, our intention was to lease out the cattle ground because we "knew" that cattle were bad for the land, but there was too much fire danger without them. In the spring I met the woman who had been forced to sell the ranch to the developers. She told me that I should read Allan Savory's book and that if she had read the book, she would still own the ranch. I was intrigued, and read the book.
Savory's vision got me hooked by the possibility of restoring California's native perennial grasses. By the end of 2001 we owned a cow-calf herd and were investigating the possibility of raising grass-fed beef.
Since then it has been an amazing journey that has included producing and marketing grass-fed beef, studying holistic management, becoming board chair of Holistic Management International, and running a meat-packing plant. I have learned more than I ever imagined.
I have also met the most creative, inquisitive, interesting people. One of the people I met was Don Shaffer, then leading BALLE and now President & CEO of RSF Social Finance. As a result of that introduction, I began to question how my money was working in the world. One step in that process was to attend Play Big, a convening organized by Marian Moore and built on the example of Carol Newell and her work in British Columbia. I loved the format and the people, and it has made a real impact on my work in the world.
My goal in starting Lead with Land was to create a community of practice, learning, and connection that would accelerate and strengthen our work on the land. After two convenings, I feel that community coming alive and continuing to influence my work. Please, consider joining us, so that we can all go further faster.